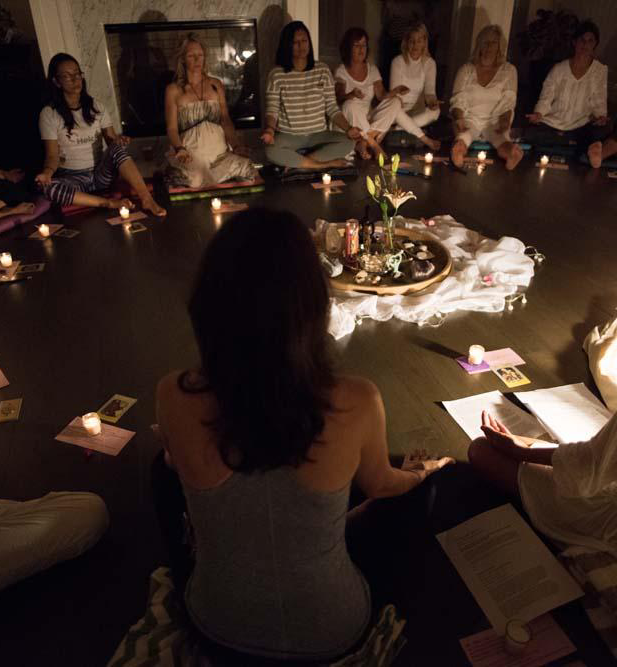 End of Life Doula Training
Currently, HELD Doulas are "trained," but not certified.  The certification process is intensive, and involves a number of hours, clients, and assessments.  As our doulas become certified, we will add a "Certified Doula" page listing those we consider HELD Certified–look for that page in the future.
HELD: Help From an End of Life Doula welcomes you to Death Doula Training. This three-day, intensive course will provide you with all the tools necessary to become a Soul Midwife, End of Life Doula, and/or Transition Coach (whichever term you prefer). By the end of this course, you will be able to guide, support, and hold space for dying individuals and those closest to them. There are numerous reasons individuals are called to pursue this work: you may have had a sacred experience around the death of a loved one, or perhaps you have felt that a death you experienced was actually lacking—even though at the moment you may not have been able to determine why.
During this training course, we will explore all aspects of Transitional Coaching with a specific focus on how death doulas preside over the flow of life.  As a HELD trained End of Life Doula, you will learn specific Principles of Interaction, which will become your touchstones. These principles will help ground you as you navigate the area of in-between, which is specific to death doula work, and necessary, as you hold space and allow your client to reach a place of grounded clarity.
This course experience is designed to model the specific type of communication and interaction that Death Doulas use, so we do not just talk about or "teach" these techniques—we experience, and practice them so that participants begin to embody them. Although this is a three-day training, the skills and techniques you will learn are impossible to perfect in this time; they actually become a life long practice because, in reality, this type of communication is something that we all continuously strive to achieve.
ONLINE OPTION
End of Life Doula Training can be done in a series of individualized coaching sessions (think personalized training as opposed to strictly autonomous online learning).  Currently, the course can be completed in as little as six weeks.  You are in control of when we meet, but typically students meet for two hours at a time once a week, for six weeks.  The participant will meet in a Zoom or FaceTime setting for a total of 12 hours of concentrated, focused online work, and 12 additional total hours of assignments, activities, and practices (24 total hours).  Each of the three Transitional Phases will be covered.  We will meet and study each phase in two separate sessions, for a total of four hours of coaching around each phase, and four hours of work in between meetings.  This is powerful because in between the personalized coaching sessions, students will complete a number of assignments, activities, and practices, and then we will discuss the experiences prior to moving forward.  Schedules are arranged around the needs of each student, should the student need more time to complete their work, additional consultations can be scheduled at their convenience for a nominal fee, after the 24 hours has been completed.  Contact via e-mail if interested.
I
Introducing the Concept to Clients: Communicating, Initiating Tough Discussions & Planning
(4 Hours)
Introduction to End of Life Work, and how death doula's help
Concepts of Communication, Holy Listening, & Open Ended Questions
Address client's worries, and identify opportunities for increased quality of life
Extend presence of support by being available as often as possible

Dying flows in its own way—inform about the natural process of dying
Open the door to deeper emotional support

Don't avoid words like death and dying—talk from the heart and say what needs to be said

Explore the transitioning individual's life meaning
Honor the client, who they are, what they have accomplished
Life History Summation

Qualitative techniques
Producing a completed document

Initiate legacy projects—What is legacy? What can they leave for family

Explore options with family and/or client

Explore unfinished business

We are participants to the family and the client in their transition
Process feelings with client and family
Explore and understand grief
Work with them in the early stages of grief (then direct them for further help)

Create personalized meditative, guided sessions and begin to reframe stories and events
Aroma touch sessions and other natural ways to relieve stress

Demonstrate ways to touch and hold the client as they transition (reassuring to the dying)

Create personalized visualizations

Address issues of culture and spirituality—ask family what is preferred

Determine how the space will look and feel at the time of transition
Vigil Planning: designing rituals and develop a vigil plan

Prepare a formal plan for their vision of a "good death"
What will the space look like? What is sacred to the client? Smells, sounds, and overall atmosphere.
How should individuals interact at the bedside?
Does the client want touch
II
Moving into Deep Communication, Open-ended Questions, & Implementing Effective Vigil Plans
(4 Hours)
Communication, Holy Listening, & Open-ended Questions
Active Dying & Conducting Vigil

Implementation of Vigil Plan

Vigil begins when the person is actively dying (the last 2–4 days)

Around the clock care shifts (3–6 hours)

Assure the last days happen as planned

Hold space for the initial designed plan to unfold

Use touch, and holding to bring comfort
Provide family with respite

Normalize and instruct on the dying process

Make sure the individual does not transition alone
Inform about signs and symptoms
Lead guided visualizations and rituals
Maintain a sense of the sacred
Be involved and communicate with the professional care team
Monitor visitors time with the client—the death doula might be the one to control the time spent with the client
Provide emotional support
Make any phone calls to funeral home and friends
Care and Ritualized washing of the body after transition
III
After Transition: Funerals, Client Follow-up, & Grief Support
(4 Hours)
The how's and why's of funerals
Transcribe and/or Re-tell the dying story in detail—offer a formal written summation to the family
Uncover traumatic moments to reframe them
Uncover repeated images, sounds, smells, and/or thoughts
Discuss what was said and unsaid
Share the love and care you as a death doula experienced—this will help bring feelings of peace to the family
Give back beautiful moments to the family
Explore and explain the journey through grief
Provide emotional and spiritual support
Provide opportunities for grief processing
Assess what worked well and what did not
Bring completion to the doula involvement
Trainings can be offered anywhere in the world if there is a desire.  Contact Jude for details.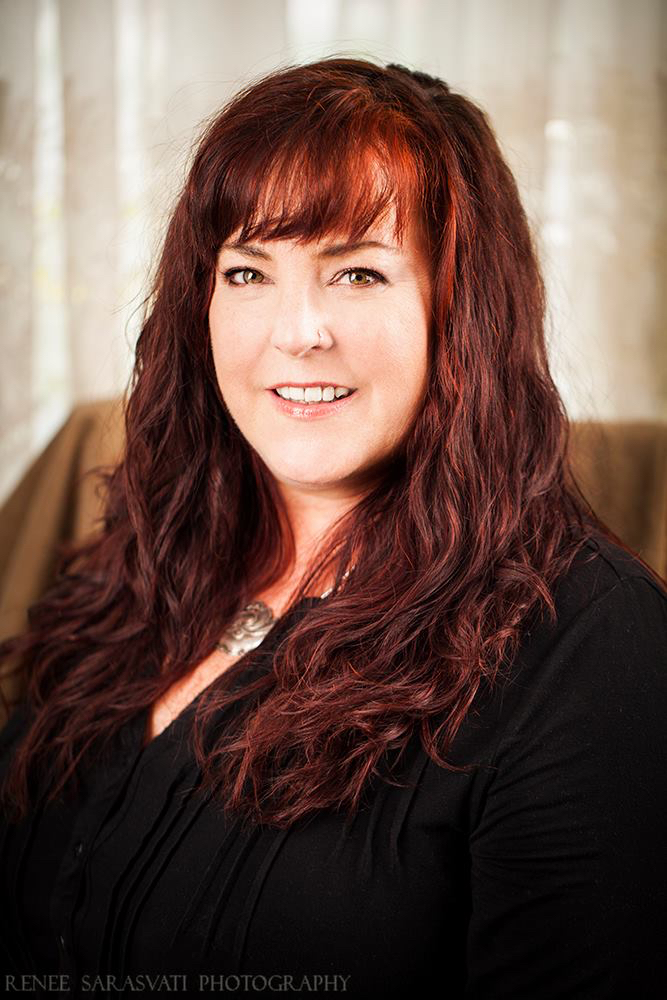 Jude is a trained facilitator in Renewal and Wholeness, and Circles of Trust™ techniques, and has offered numerous workshops and trainings at colleges and universities for the past 11 years. Since these practices are instrumental in the work of Death Doula's, you will learn the key aspects, as we incorporate them throughout this course.
In addition to providing practical information, we have designed this course so that everyone can practice communication techniques, ethnography with regard to recording a life history, grounding techniques, guided visualizations, and meditations. In other words, this is an embodied training*.  In our Death Doula Training, you will do your own individual work in community, and work in pairs, triads, and small groups.
This course will cover all aspects of working as a Death Doula. We will explore ways in which doulas help clients process guilt, shame, regrets, and unfinished business through meditation, guided visualization, and story.  We will define legacy projects, why they are necessary, and discuss the many different types of projects that fall under this category. We will detail self-care and discuss why is it important, and ways in which you can incorporate it into your daily routine (many care givers have difficulty remembering their own self care). Finally, we will explore the vigil in detail—attendance at the bedside of the dying person (death doulas are present and help conduct vigil as clients are actively dying), grief and grief processing. Typically doulas work with the family and provide emotional, physical, and spiritual support around the clock during this time. The vigil process can be incredibly intense, but it is also immensely profound and beautiful. This course will give you a foundation on which to build the skills necessary to help individuals and families through this transitional process.
*Because this is an embodied training, and we discuss the sensitive subject of death and dying, it is necessary to go through a pre-screening process prior to registration.  Please contact Jude directly for details.